What is Divi?
Divi is one of the most popular WordPress Themes available.
It comes with many features to make nice websites. You will even find web developers and agencies who only use Divi for sites - because it's capable of so much.
Divi is good for its friendly interface and simplicity. It comes with design templates and other plugins and themes from ElegantThemes.
Should I use Divi on my website?
Like many popular WordPress frameworks, Divi is multipurpose and can be used for any site.
There is no right answer with a theme you choose, but certainly some will suit you better than others. Divi is often a good choice.
Use Divi on your next WordPress site.
How much does Divi Cost?
You can get Divi with a year of updates for about $80 - usable on one site.
For about $259 you can get Divi for life with unlimited site usage.
If you don't want to pay for Divi, and want help with a Divi site, I can share my license with you.
If you prefer managing your own license, visit Divi's official page to make a purchase!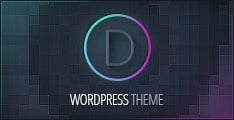 Pros of using Divi
Here's what I like about Divi:
Small learning curve to make beautiful pages
Great performance out of the box
Tons of features
Live chat support from their team
Cons of Divi
Here is what I don't like about Divi:
Out of the box many of their layouts cause page movements after being loaded. It requires some CSS to patch the height of the header
While their Page Building interface is elegant, it isn't as fluid as Elementor, namely for responsive design
Some basic customizations may require knowledge of PHP
Software like Divi makes front-end web development easier, but, you still got a site to build
Like many website builders, you're sold on the idea that making websites "has never been so easy". While it is easier than ever to build basic websites, what's under the hood is even more complex than ever.
Divi is still a good choice for beginners and experts.
Do you need help with Divi?
Send a message and get help fast!
Get in touch